Esorter
flexible use - efficient - cost-effective
The E-SORTER - capture and sorting system is an efficient and cost-effective eCommerce sorting system. Equipped with all highlights, it corresponds to the latest developments in order to reliably process shipments of any kinds.
In the segment of maxi letters, polybags, merchandise shipments, open and foiled goods, China goods and parcels, we have specialized in offering and professionally implementing capture and sorting solutions for this mix of shipments in intralogistics.
For example, the E-SORTER for e-commerce shipments offered by SWISS SORT stands out due to its cost-effective, secure and modular design. All benefits, such as "bottom-up" or "top-down" OCR, triangular volume and thickness measurement, calibratable scales, integrated labeler, as well as perfect control in containers, sacks, bags, etc. can be put together as desired.
Compared to other market players, the E-SORTER is a cost-effective solution that enables a payback of less than 4 years for as few as 1,000 shipments per day. The E-SORTER is therefore the ideal dynamic system for large, medium-sized and smaller locations at parcel and eCommerce logistics companies, as well as mail service providers who are new to the eCommerce/goods shipment segment.
Highlight:
Among the many highlights of the E-SORTER system, it should be emphasized that it is possible to work with 6-page reading and labeling from the bottom up and/or from the top down. This makes processing much more flexible.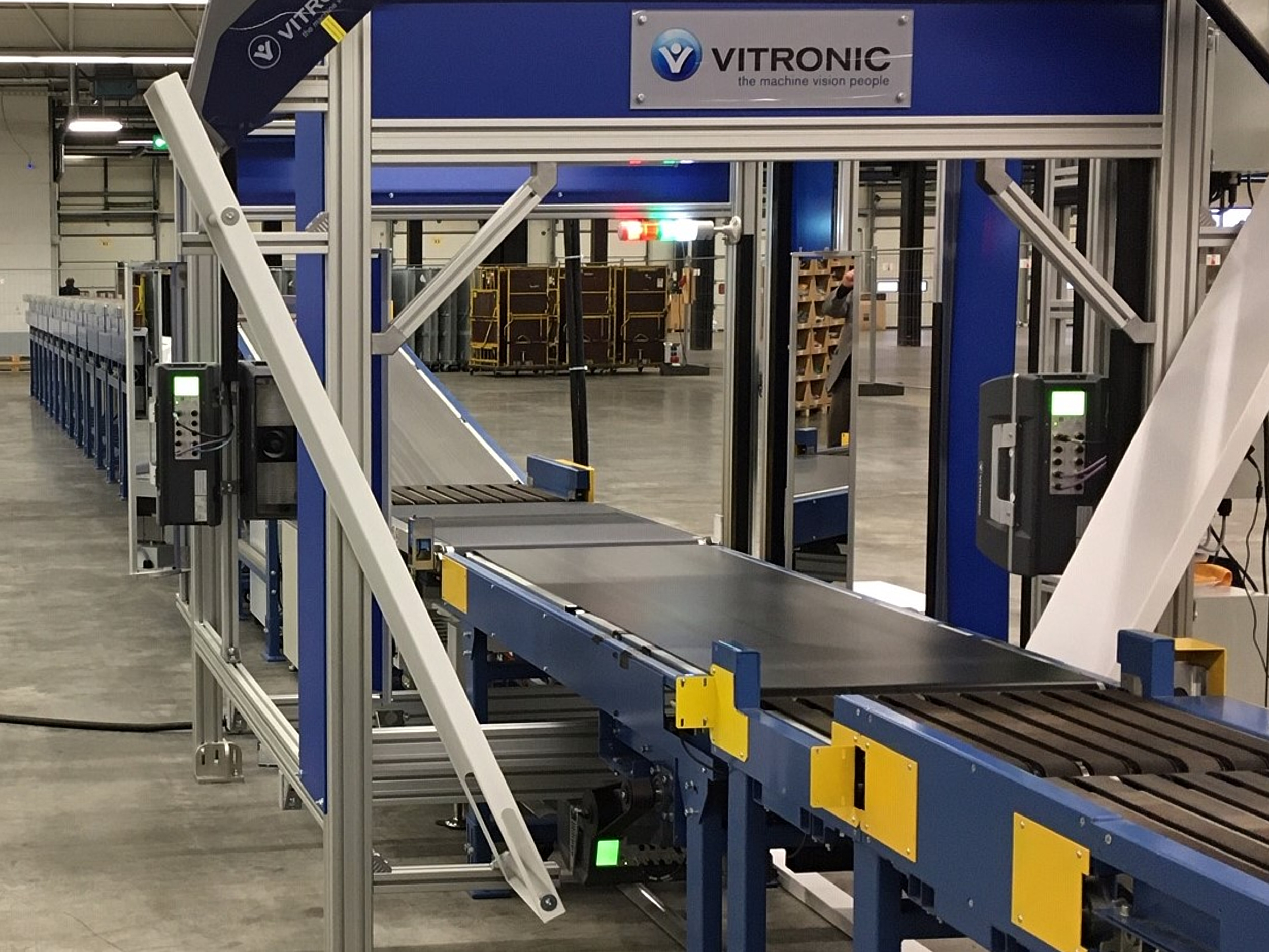 Technical equipment options
OCR machine and handwriting
Barcode / BCR 1D, 2D & Postnet
Online video coding
Calibratable dynamic scale
Volume measurement
Reject module
Status display on LED screen
Label printer
KEY FEATURES
Double-sided control, thus extremely compact
Accessible, quiet & ergonomic
Up to 80x120x50cm and 50kg
Up to 7.200 items per hour
Optionally with labeler or calibratable scale
OCR/BCR camera with video encoding
Laser 3D dimension measurement
Ideal from 4.000 shipments per day
Up to 100 outsourcing (one-sided or left + right)
High transparency
(displays for machine operators and machine assistants with LIVE information)
Modular and individually configurable
Highlight
Among the many highlights of the V-SORT system, the precise, reliable and low-noise direct box filling at high speeds for mixed mail/large letters with REAL fill level display is worthy of special mention.
Direct box filling eliminates the need to remove letters from the compartments. The ECHT fill level display (via large displays above the system) also optimizes the system assistant's walking distances. Both reduce further costs!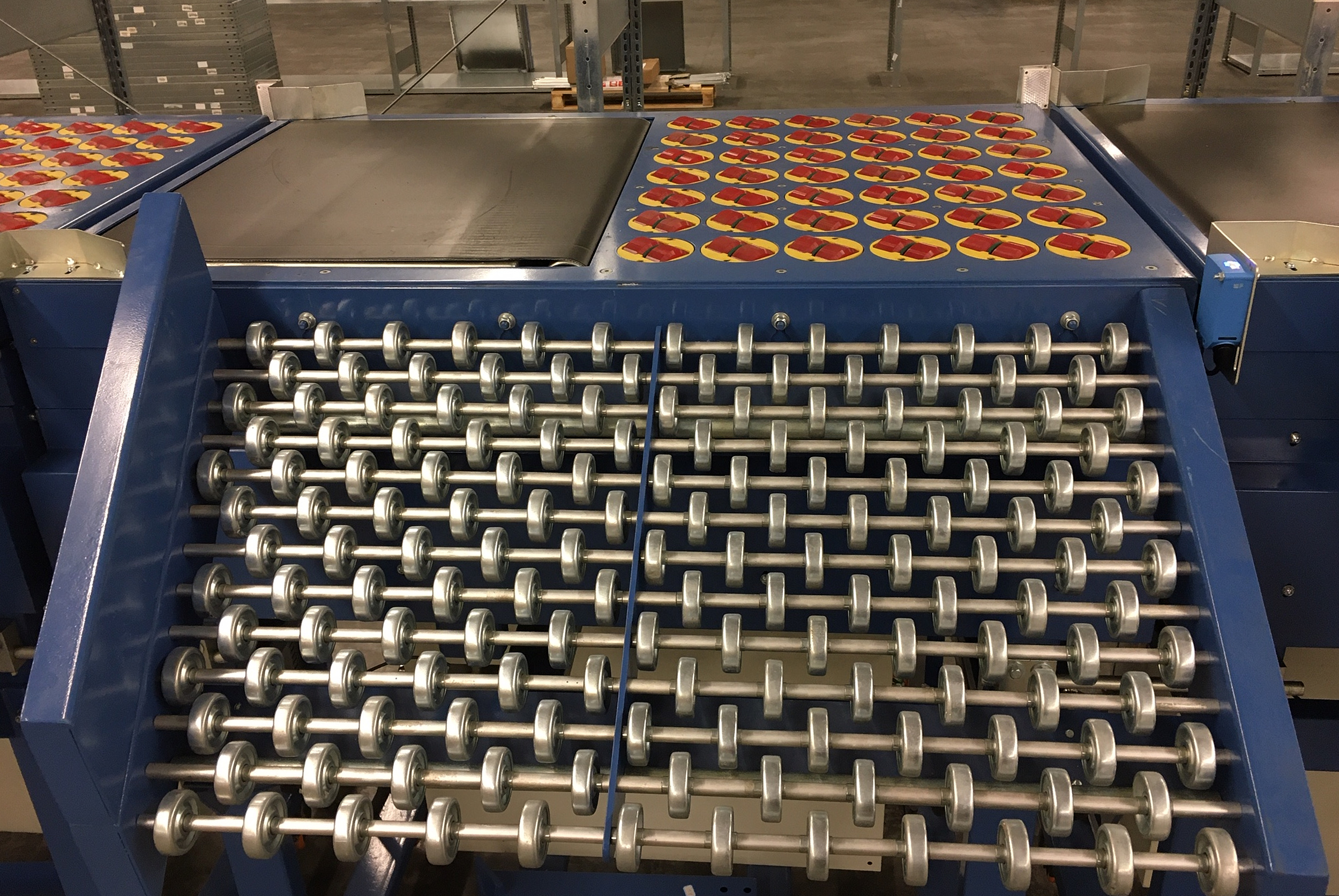 EQUIPMENT
| | |
| --- | --- |
| Feeder table | Standardkapazität: 1410mm, erweiterbar auf 2700mm |
| Standard tray | Kapazität 381mm |
| Throughput standard/compact | Bis zu 30'000 Briefe pro Stunde |
| Throughput Large letters | Bis zu 24'000 Briefe pro Stunde |
| Noise level | < 72dBA |
LETTER FORMATS
| | | |
| --- | --- | --- |
| Breite | Minimum | 90mm |
| | Maximum | 254mm |
| Dicke | Minimum | 0.178mm |
| | Maximum | 15mm (18mm with slides) |
| Länge | Minimum | 100mm |
| | Maximum | 330mm Standardfächer |
| | Maximum | 381mm Rutschen |
POWER SUPPLY
Voltage
415 VAC 3 phases
Current
15 - 45 Amp pro Phase
Frequency
50Hz
- or-
Voltage
208 VAC 3 phases
Current
30 - 90 Amp pro Phase
Frequency
60Hz
OPERATING ENVIRONMENT
| | |
| --- | --- |
| Temperature | 10°C to 30°C |
| Humidity | Up to 95% non-condensing |
| Space requirement | From8.10 x 2.20m |